Climate change and global warming are present-day challenges that everyone must recognize and adapt to in their lives. Do you want to make a difference and mitigate the negative effects? Begin with yourself and make tiny changes to your way of life! You can learn by the example from Oleg and Lisa's family how small eco-friendly actions can make a big impact—and encourage everyone around.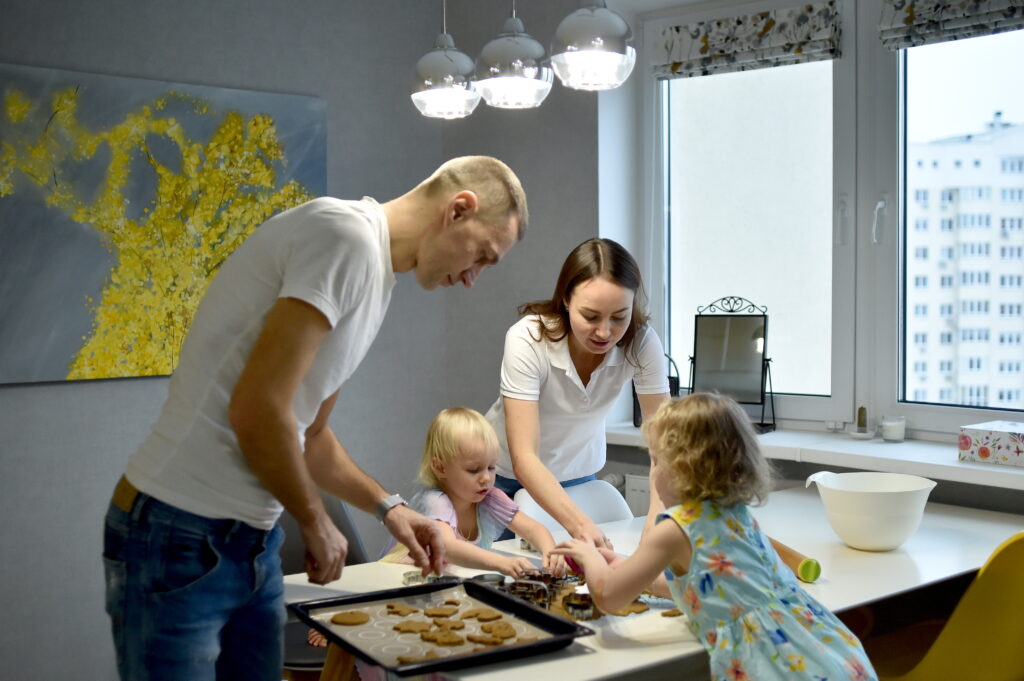 "It's somehow uncomfortable when there are piles of bags with garbage lying around."
"For me, being eco-friendly means consuming reasonably:  Caring for nature and CONSCIOUSLY choosing everything we buy—from clothes, food, toys or cosmetics", tells Lisa, mother of 5-year-old Margarita and 3-year-old Milana.
When their first child was born, the young parents noticed that they were using too many disposable baby products. And as they started to think about the future of the planet that their kids will inhabit, they made the decision to turn around their life and make it more ecologically sustainable.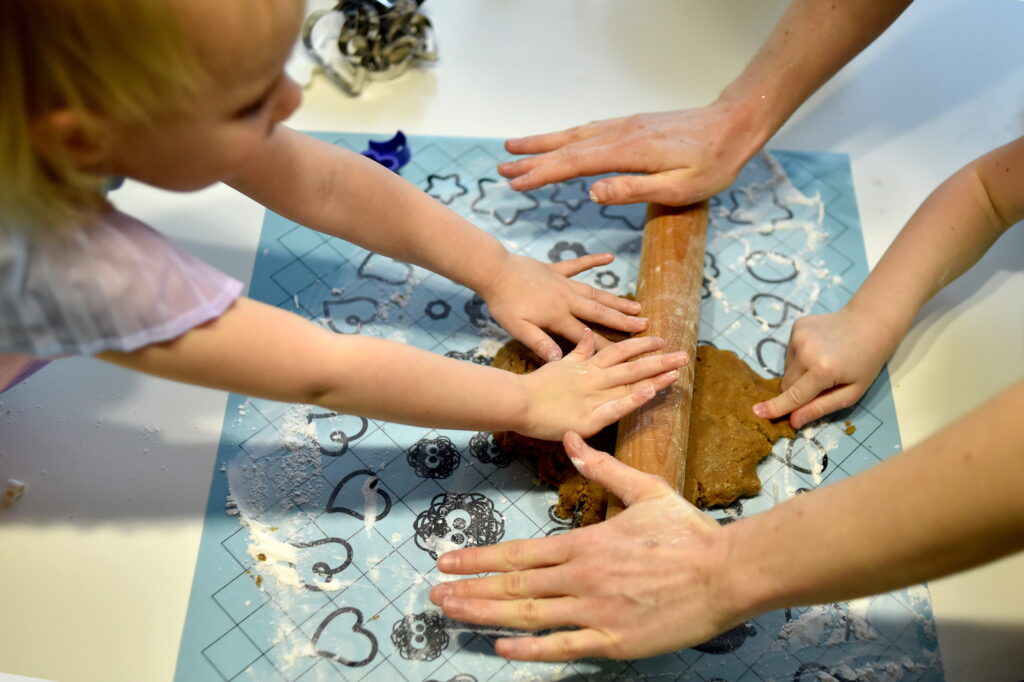 Oleg and Lisa decided to be an example for their children and to teach them to care about the environment. And they did not do that by lecturing. Instead. They practice this lifestyle TOGETHER with their children. They started to recycle together and reduce their food waste – knowing that all of this will not only improve their life quality but also consequently impact climate change. When the elder daughter Margarita spots garbage while walking outdoors, she asks in surprise, "Why do people litter?", "Who did that, why did anyone not tell them that one shouldn't do such things?" This winter, the most popular question asked by children is, "Why do we have sleds, while there's no snow outside?" The parents explain that the planet we live on is gradually warming up, and this causes climate change—which may eventually turn the Earth into an uninhabitable place. To slow down this process one should save water and electricity, not litter, and always clean up after themselves.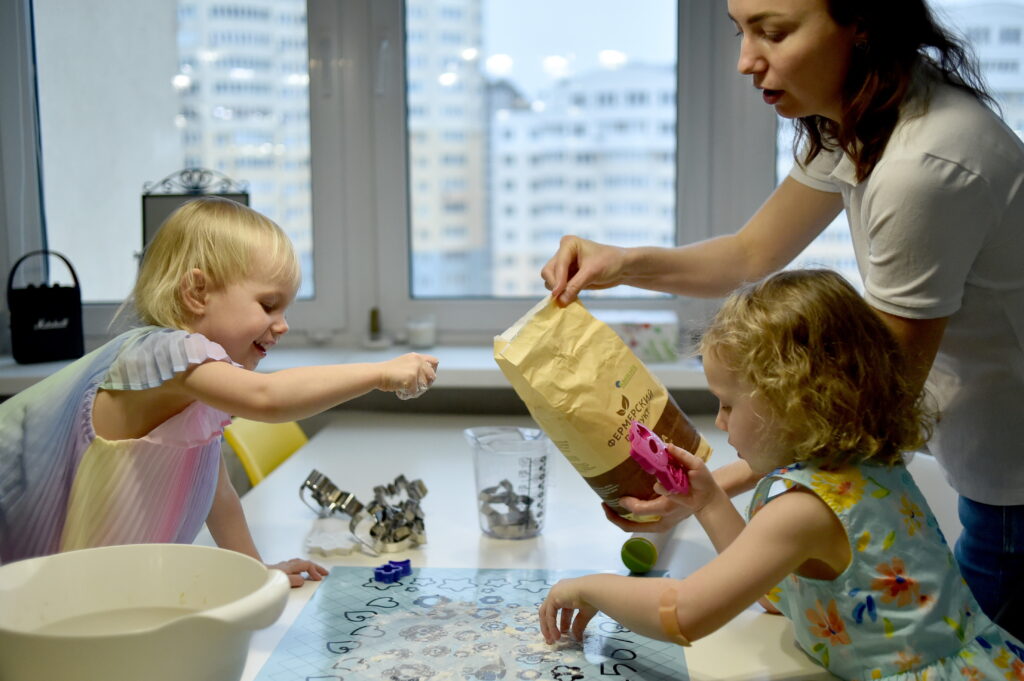 "Don't throw away food"
The family tries to buy farmer's products because they leave a smaller carbon footprint, which means less greenhouse gas emissions. Lisa knows a lot about local produce and seasonal eating. She takes care of her diet and cooks a lot from bread and pastry and bakery to pickles and homemade mayonnaise.

The whole family goes to pick mushrooms and berries during the season – strawberries, blueberries, sweet cherries, and raspberries. This is how children build their interest in nature. The family will enjoy the harvest they gathered with their own hands during the winter.

As a mother who is surrounded by her children all day, Lisa puts particular emphasis on recycling things in everyday life. Cereals, homemade pastry and sweets, tea, and coffee are all kept in glass jars. Glass packaging is reused to preserve jams and keep homemade goods, such as dried tomatoes and pickles.

The young family never leaves their homes without their own shopping bags: mesh bags for fruit, vegetables, and nuts; egg cartons for free-range eggs, a thermal mug for beverages, and of course, a cart to bring all the goodies back home. While it is hard to fully avoid plastic bags, there is a way out —minimize their consumption and prolong their usage. If a plastic bag does find a way into their home, it will be used as a bin liner.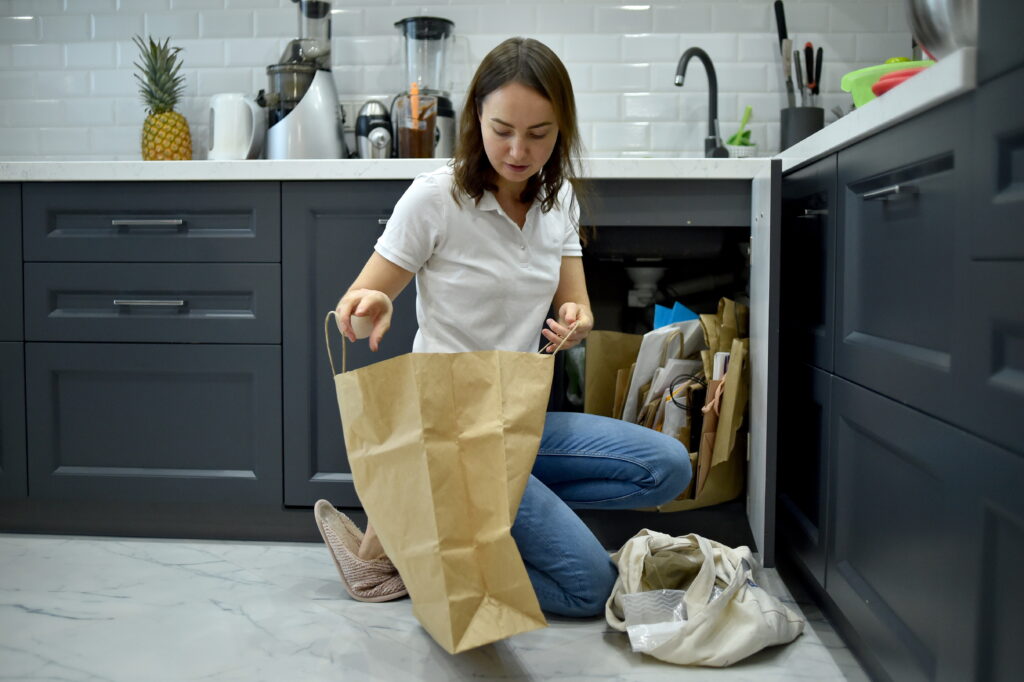 The family pays special attention to waste sorting. Even for the children, it is clear that waste should be separated. They only throw glass, plastic, and paper into special containers they keep on the balcony. Lisa explains: "At the waste disposal site the waste in garbage bags decomposes and emits landfill gas, which contains a lot of methane and other toxic elements that negatively affect the environment and human health. That is why we only take away food leftovers in a reusable bin bag, after which we throw away the garbage in waste bins near our house. We never throw away glass jars, we reuse them for juices and pickles. This it is not a secret, that's what many people have been doing for decades".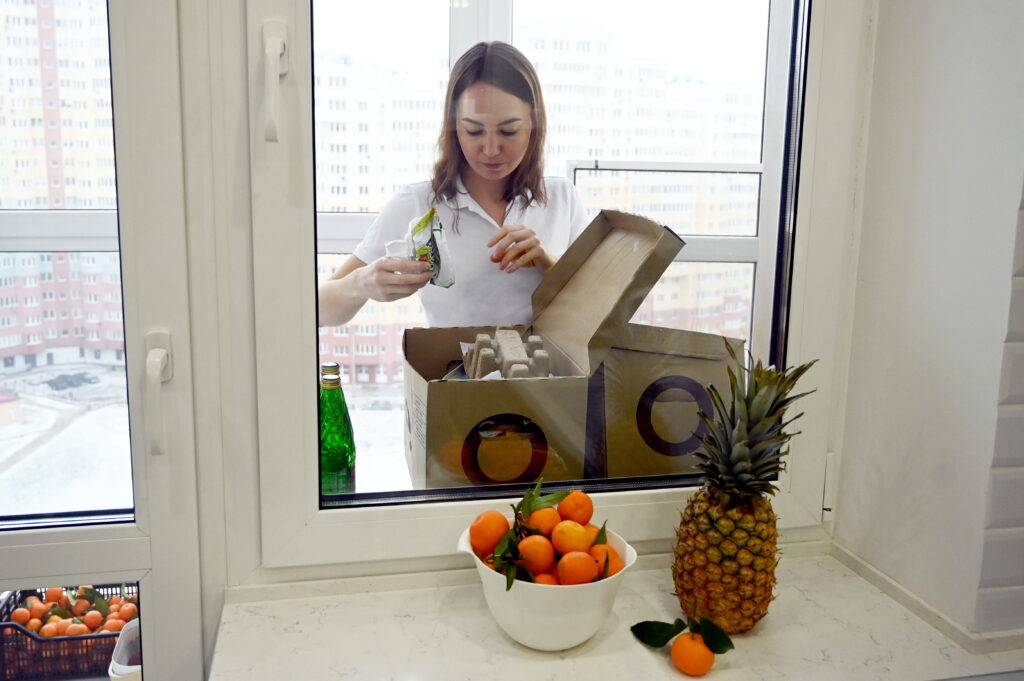 "Give your attention to children! It is more valuable than any gift!"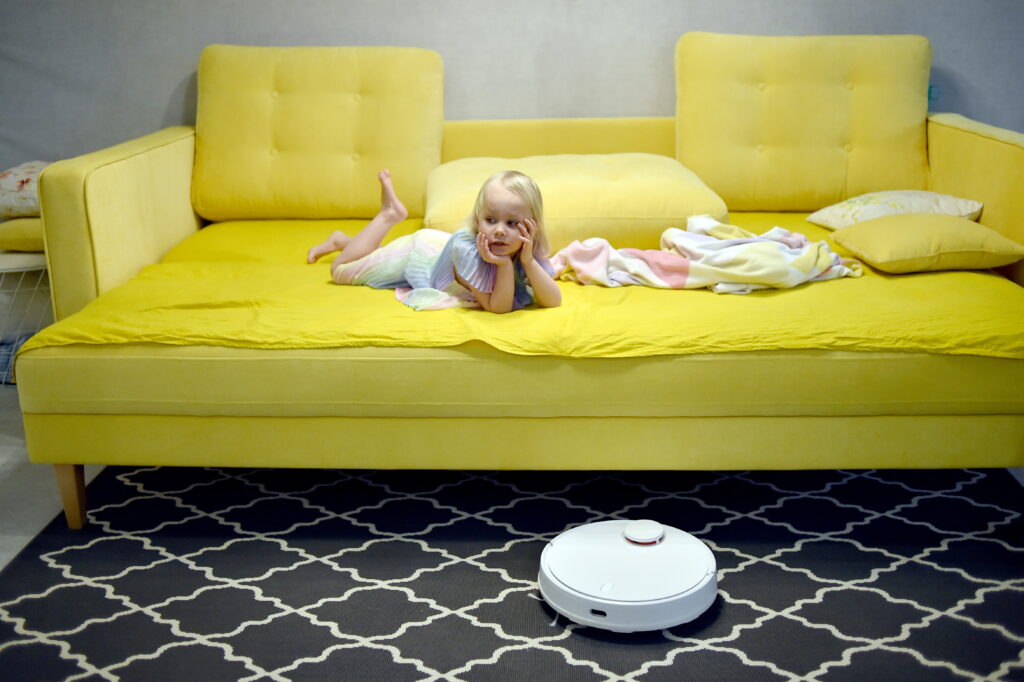 Oleg and Lisa have two daughters, guests often come to them and pamper the children with toys and gifts. At first, it was quite a challenge to explain that the family did not very much enjoy the unnecessary plastic, but then relatives and friends gradually embraced the idea of caring for the environment, and now they gift only the "right" things. Indeed, children love toys, but in this case, there is a way out to purchase items on the websites where one can buy used children's games and books.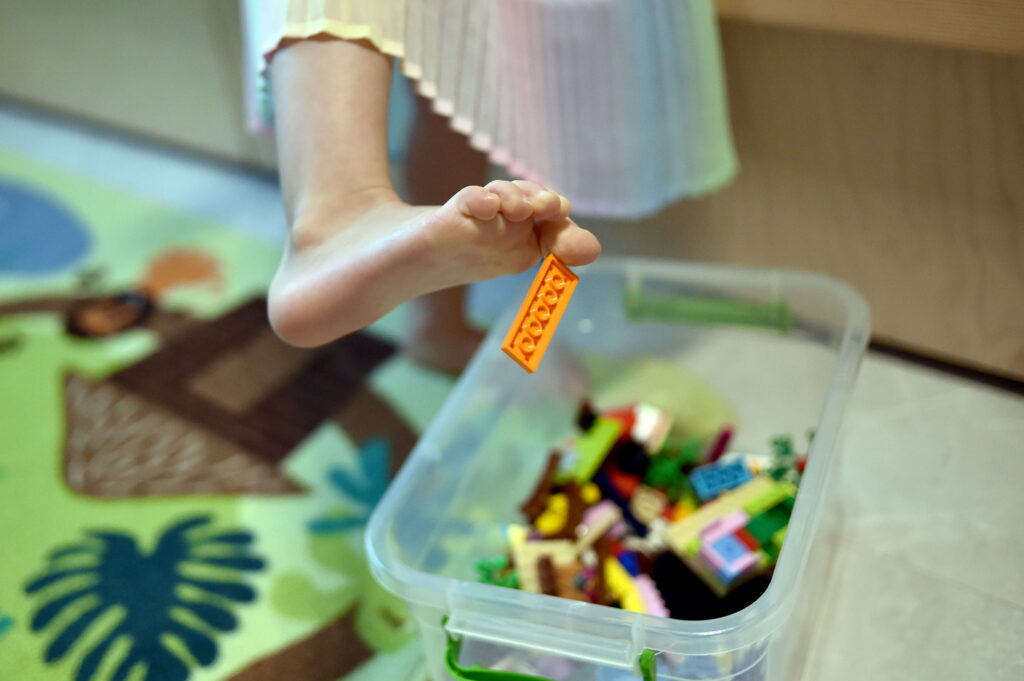 "Do not give things to someone who does not need them."
As for clothes, there is a principle in the family "less but better". The younger daughter gets things from the elder one. For herself, Lisa tries to knit and sew using natural materials and eco-friendly fabrics. Visiting swap parties – where you can "give a new life" to the clothes and shoes you no longer like or need, and books you have read – is a useful event and an excellent chance to meet friends. As Lisa says, "You can always give unnecessary things for charity, and they could still bring a lot of joy to a new owner."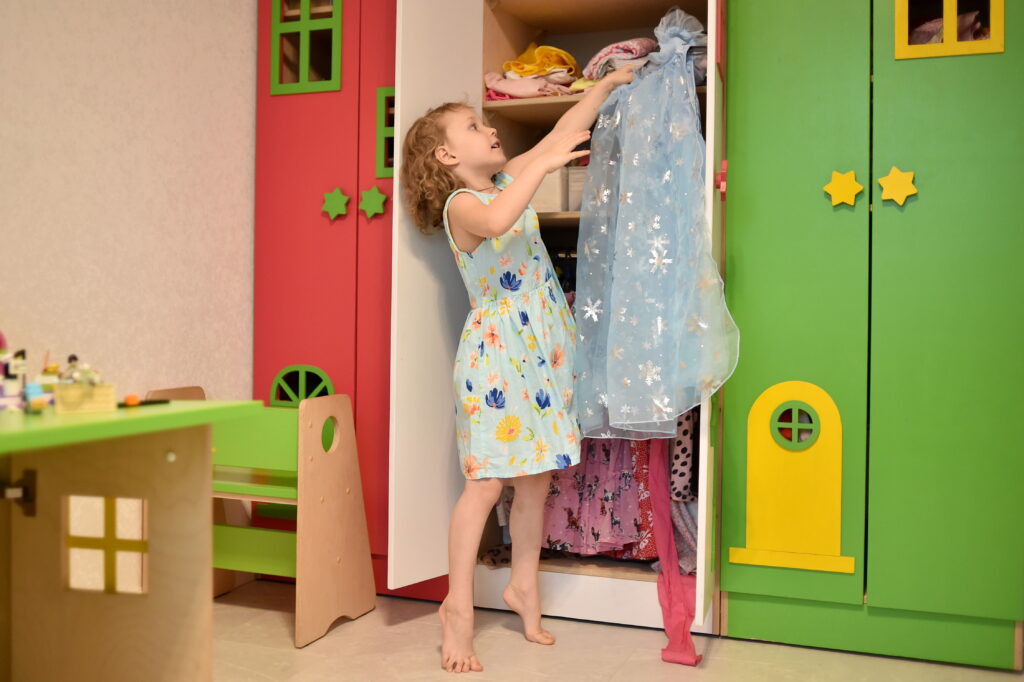 Natural cosmetics is by now also a part of the family's way of life. If there is free time, Lisa and her children even make homemade natural cosmetics by themselves – it can be shampoo, conditioner, soap or cream. It's Eco-friendly and a lot of fun, by the way, and the reusable glass jars are very handy for storage☺. Taking care of oneself and a beauty routine should also be sensible. Disposable cotton pads, tissues, and cotton pads for removing makeup are alternatives for all these things. Take the trouble, study this question and find a way to an eco-friendly life that will be comfortable for you.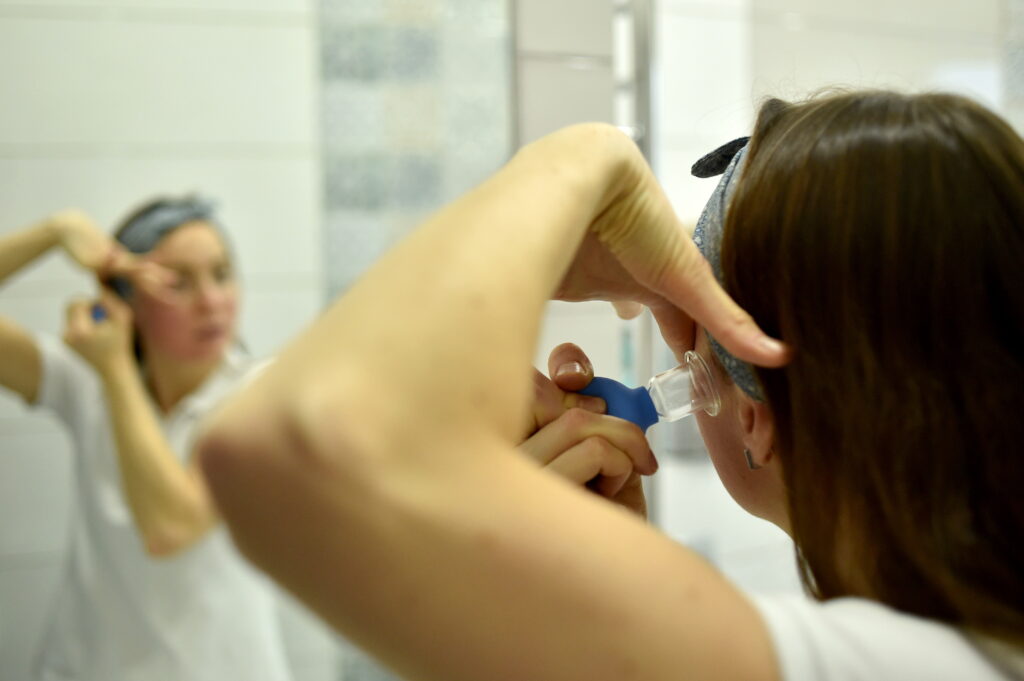 "The most eco-friendly thing is the thing you did not buy."
Oleg and Lisa give simple advice: Take care of yourself and nature, be a good role model for your children! If you follow this principle, you will not fall prey to marketers and advertisements, and you will not need the unnecessary "dress". After all, the less we shop and the less rubbish we produce, the more consciously we live. Try to live economically, pay attention to "green" initiatives or projects, learn from others and be eco-friendly!
The regional project "EU4Climate" is funded by the EU and implemented by the UNDP in partnership with the Ministry of Natural Resources and Environmental Protection of the Republic of Belarus. One of the project's objectives is raising awareness of the impact of climate change on people's lives.
Russian version available here